2013 Magical Year in Review
January 6, 2014
You would expect a magician to utter such words as, "That was a magical year!" But in the case of 2013, I can safely say that it was a year full of non-stop magic.
Please enjoy reading my 2013 highlights, complete with photos. (Click photos for a larger view, and click the links for even more details of each event.)
• 15,000 guests visited me at Chamber Magic® in the magnificent Waldorf Astoria hotel in New York. I presented 5 shows every week, 250 shows in total. Chamber Magic® is now in its 14th year, and I'm loving every minute.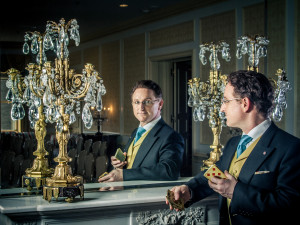 • I performed in Moscow at a private party held in a Russian Foreign Ministry palace.
• I was a presenter at TEDx Broadway. We invited random audience members onto the stage to name their favorite drinks, and drink them from my magic teapot. My favorite reaction was from a Twitter response: "This magician at #TEDxBroadway just made a Mai Tai out of thin air. JESUS LIVES"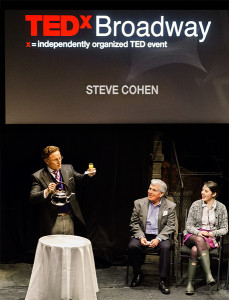 • My television special Lost Magic Decoded aired internationally in Israel, India, Germany, Italy, Canada, Brazil, Indonesia, Malaysia, Singapore and Hong Kong. Together with talkshow legend Dick Cavett and director Robert Palumbo, I presented a screening & discussion in New York City at the prestigious 92nd Street Y.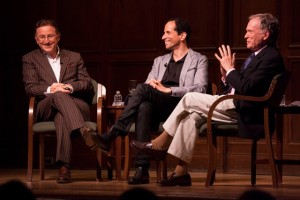 • David Ben invited me to Toronto to present six performances of Chamber Magic at the prestigious Luminato Arts Festival. Previous performers at past Luminato festivals include Juan Tamariz, Mac King, and Max Maven. The Canadian national newspaper Globe and Mail raved: "You haven't seen magic tricks until you've seen Steve Cohen."
• Chamber Magic® was featured in Departures Magazine, the exclusive magazine for American Express platinum cardholders.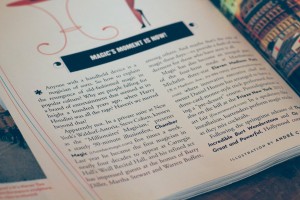 • I performed at a private event in the alps of Kitzbuhel, Austria during the summer.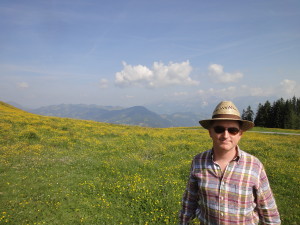 • My lifelong dream of driving the Batmobile was fulfilled. I don't think I'll ever top this experience, which was near the top of my bucket list!
• Genii Magazine featured me on the cover of the January 2013 issue. The issue contains a long feature story about Lost Magic Decoded.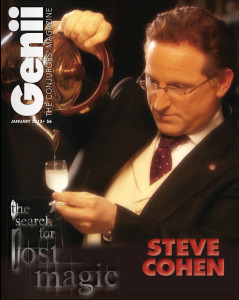 • British magazine MagicSeen featured me on the cover of their 50th issue.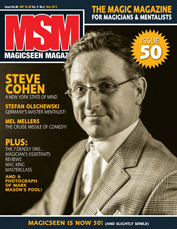 • I took a weekend trip to Munich Germany for a private show commemorating the 15th anniversary of Anne-Sophie Mutter's foundation for young string musicians.
• My daughter and I were photographed by the popular Humans of New York blog while we were walking home from school. Millions of people saw our photo, and it received thousands of shares and comments on Facebook.
• I performed at Nomad Hotel's black tie Halloween Masquerade Ball. Star chef Daniel Humm (Eleven Madison Park) provided the treats. I provided the tricks.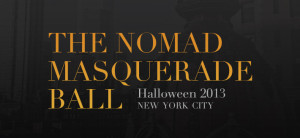 • I breathed the rarified air of Condé Nast's headquarters, performing privately for their CEO, president and top executive team. No Anna Wintour sighting, unfortunately!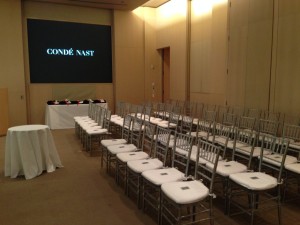 • Richard Kaufman published a book that we co-wrote titled Japan Ingenious. About.com raved: "Clearly, the best magic product that I reviewed in 2013. It wasn't just the best book that I read in 2013, it's the best that I've read in a long time."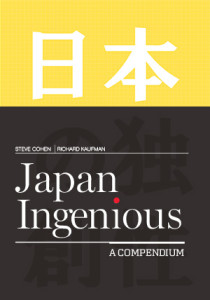 • US Senator Claire McCaskill (D-Missouri) visited Chamber Magic® with her family. She told me that she will talk with the President about bringing me to perform in the White House.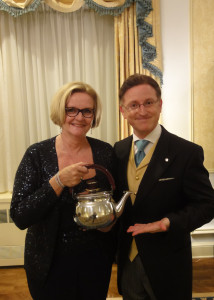 • Congressman Steve Cohen (D-Tennessee) also visited my show at the Waldorf. He gave me two "Steve Cohen" campaign buttons with his (and my) name on them.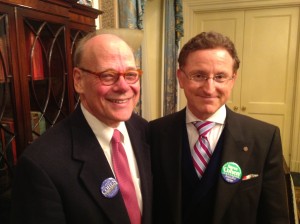 • Broadway Theater blogger Adam Rothenberg reviewed the Chamber Magic® show and interviewed me after my TEDx performance.
• Blogger Christine Amorose attended the show and posted a blog entry and photos.
• The Weston Magazine group included an article about Chamber Magic® in their monthly magazines circulated in Tribeca, the Upper East Side, Central Park West, Alpine New Jersey, and Westchester.
• Leaders Magazine interviewed me for a full-page article titled "The Face of Magic."
• Writer David Gordon interviewed me for the Theatermania website, where Broadway and off-Broadway shows are reviewed.
My head is spinning just thinking about all of the activity from last year! On a personal note, I also spent a great deal of time assisting our son in his high school application process, and being a soccer dad with him on Sundays. Our daughter takes ballet lessons 4 to 5 days per week, so I spent a lot of time supporting her passion as well.
Our family celebrated New Year's Eve in Jamaica, dancing to reggae music on the beach during the final countdown.
I'm looking forward to another dynamic year – a new book and a web series are in the works. And of course I'm at the Waldorf Astoria performing each week. Thank you, everyone, for your support, friendship and love.