Archie Comics illustrator says I'm no Jughead
February 7, 2011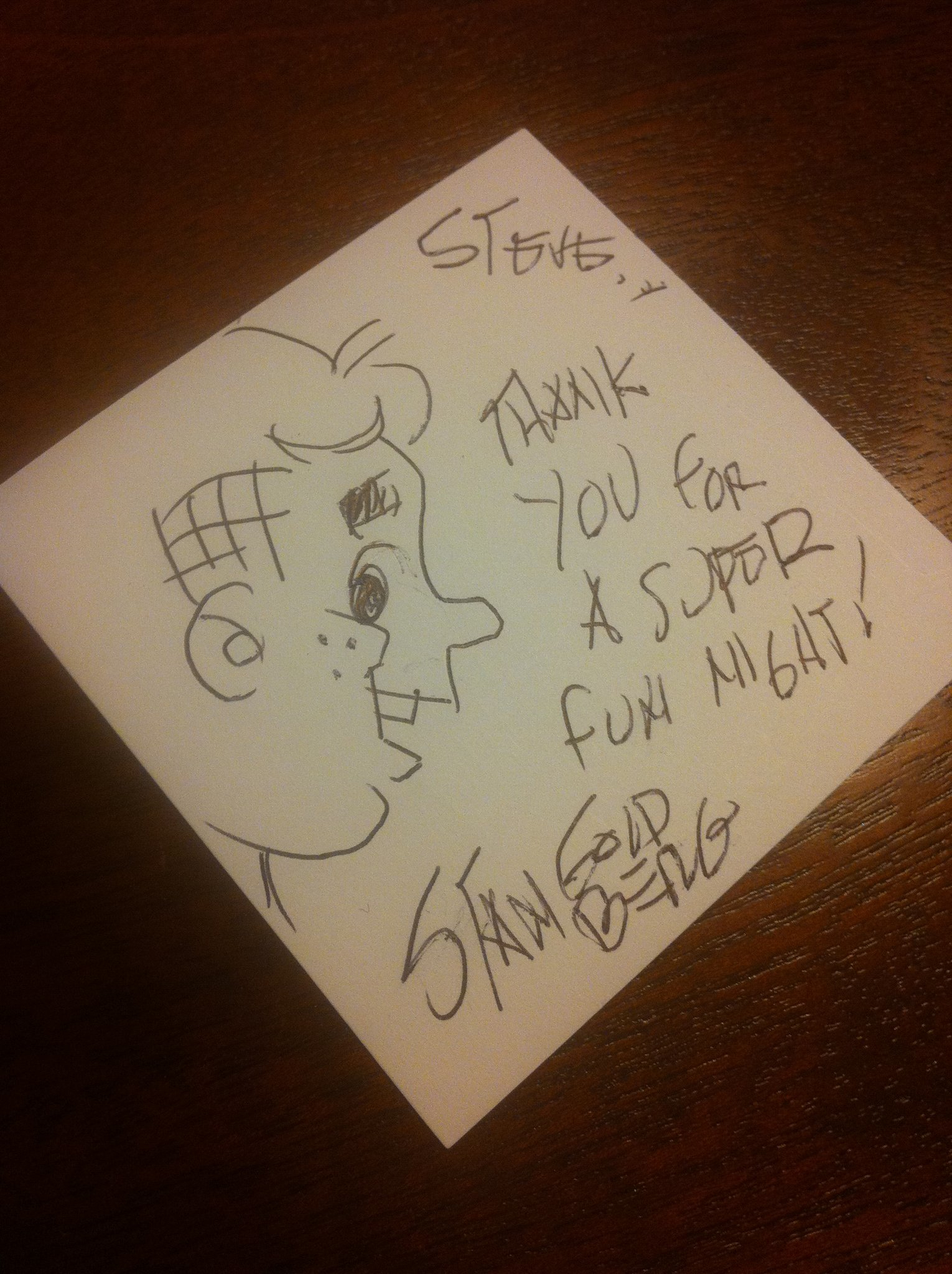 Comic book illustrator Stan Goldberg visited me at the Waldorf the other night with his wife, celebrating their 50th anniversary. He's best known as the illustrator of Archie Comics for the past 41 years. I grew up reading Archie, so it was a genuine thrill to watch him draw this picture for me after the show.
During the telepathy routine in my mentalism performance I discovered that Stan was the Archie illustrator. Rather than merely blurting out "You draw comic books," I presented it in the following, dramatic way.
"You sir, are you married?" I asked.
"Yes," he answered.
"Are you here with your wife tonight?"
"Yes, she's sitting next to me."
"Is she aware of your girlfriend?"
He looked flummoxed. "Girlfriend?? No, we've been married for 50 years! We're celebrating our anniversary tonight!"
I said, "Well, I believe that you've had a long relationship with a young lady for many years."
His wife started to glare at him. It began to turn uncomfortable.
Before anything could escalate, I said, "You have a long relationship with someone named Veronica."
At that, Stan and his wife burst out laughing. He said, "Yes! I'm the illustrator for Archie Comics. I've been drawing Veronica for the past 41 years. And she just got married too — to Archie!"
The entire room went wild.
I'll always treasure my personal Archie comic, drawn by Stan Goldberg.
And if you hadn't seen it, here's the cover image of Archie proposing to Veronica, while Jughead and Betty look on: