Graphic Novel Dream Team – Meet The Artists!
May 15, 2018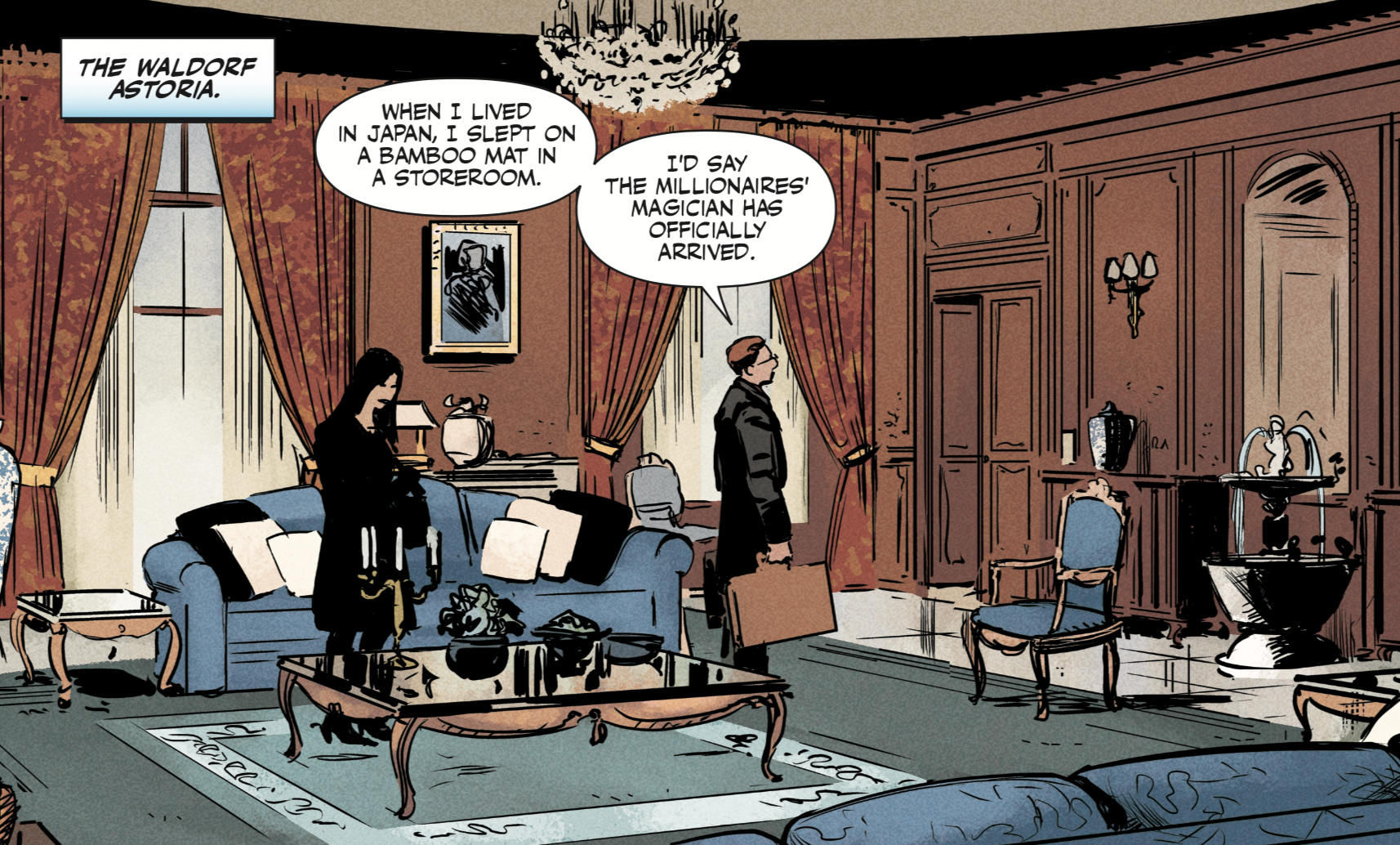 I had a specific visual look in mind for The Millionaires' Magician graphic novel (now available as a digital edition), and knew from square one the importance of selecting the right artists. Like my show Chamber Magic, I wanted the art to look like a throwback to a classic era. I've always been drawn to the work of Alex Toth and Milton Caniff, and set out to find a modern artist who shared my love of this style.
It is exceedingly difficult to find an artist who possesses the right "touch" who also happens to be available — the best artists are invariably working on other projects! In 2015 I spent six months combing through dozens of portfolios and sample pages to assemble a "dream team" of top comics artists. Together, these talented people helped make my vision a reality, and in fact surpassed my already-high expectations.
The awe-inspiring talent of my artistic team needs to be recognized, and in this article I'd like to shine the spotlight on each brilliant artist.

PETER KRAUSE (pencils/inks)
For ten years, Peter Krause was a full-time artist for DC, most notably working on Superman-related titles and a three year run on The Power of Shazam with Captain Marvel. He later penciled and inked Daredevil: Road Warrior for Marvel Comics. In collaboration with Mark Waid, Krause created an independent series titled Irredeemable for Boom! Studios, and Insufferable for IDW.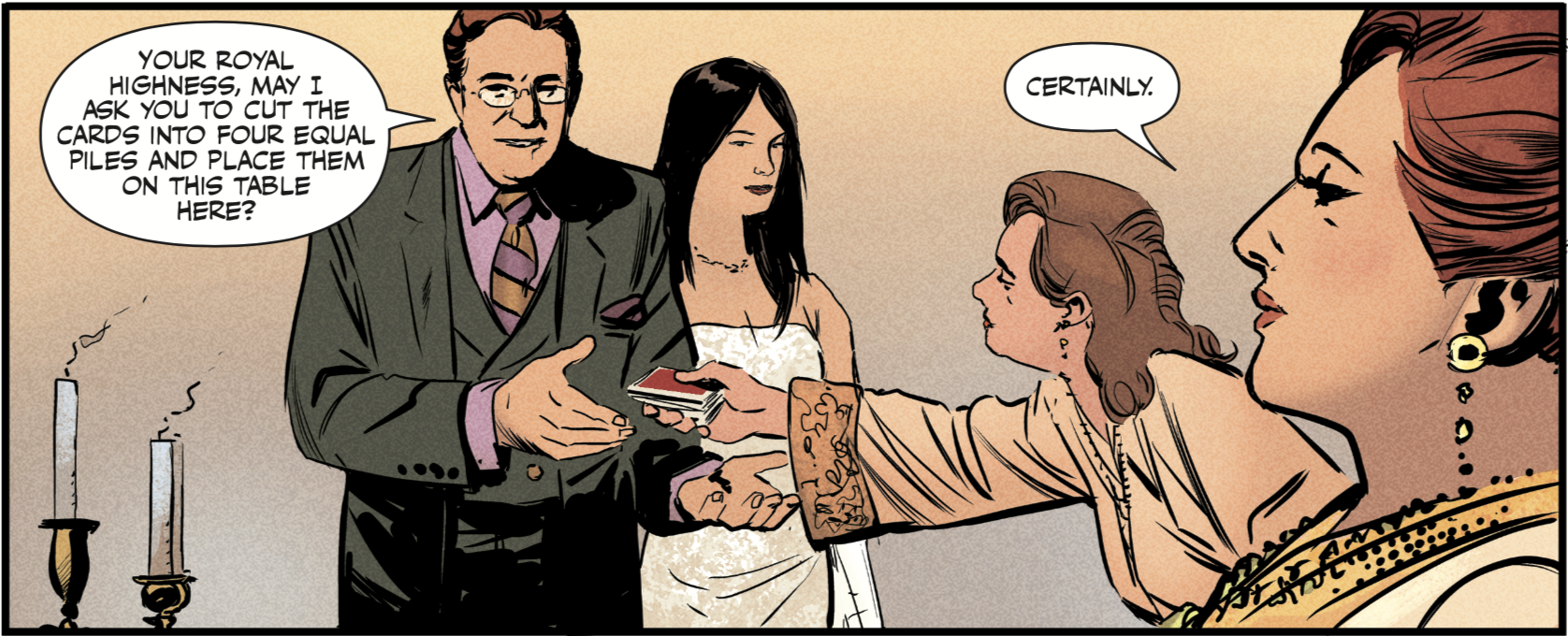 JORDIE BELLAIRE (colors)
Jordie Bellaire is a two-time Eisner winning colorist for acclaimed projects such as Vision, They're Not Like Us, Pretty Deadly, Injection, Autumnlands, as well as mainstream hits like Batman, Deadpool, Moon Knight and Hawkeye. She is writer and co-creator with artist Vanesa R. Del Rey on the ongoing Image Comics series Redlands.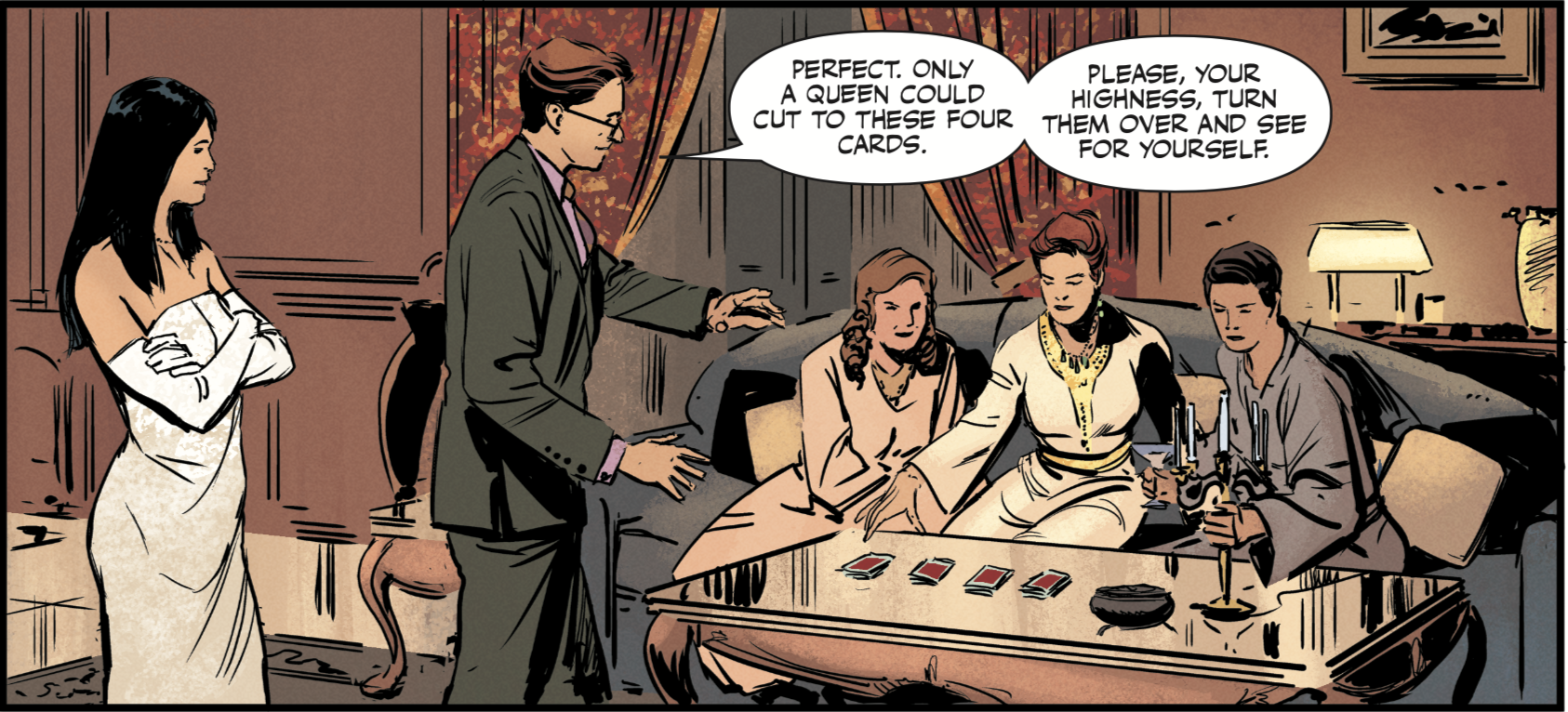 KEITH CHAMPAGNE (script)
Keith Champagne is a comic artist and writer, known for his work at DC Comics. He currently is the inker for the comic book adaptation of Netflix's Stranger Things. Titles he written for include: JSA, Green Lantern Corps, and World War III. As an artist/inker, his work has appeared in many titles, most notably JSA, Firestorm, and Superboy.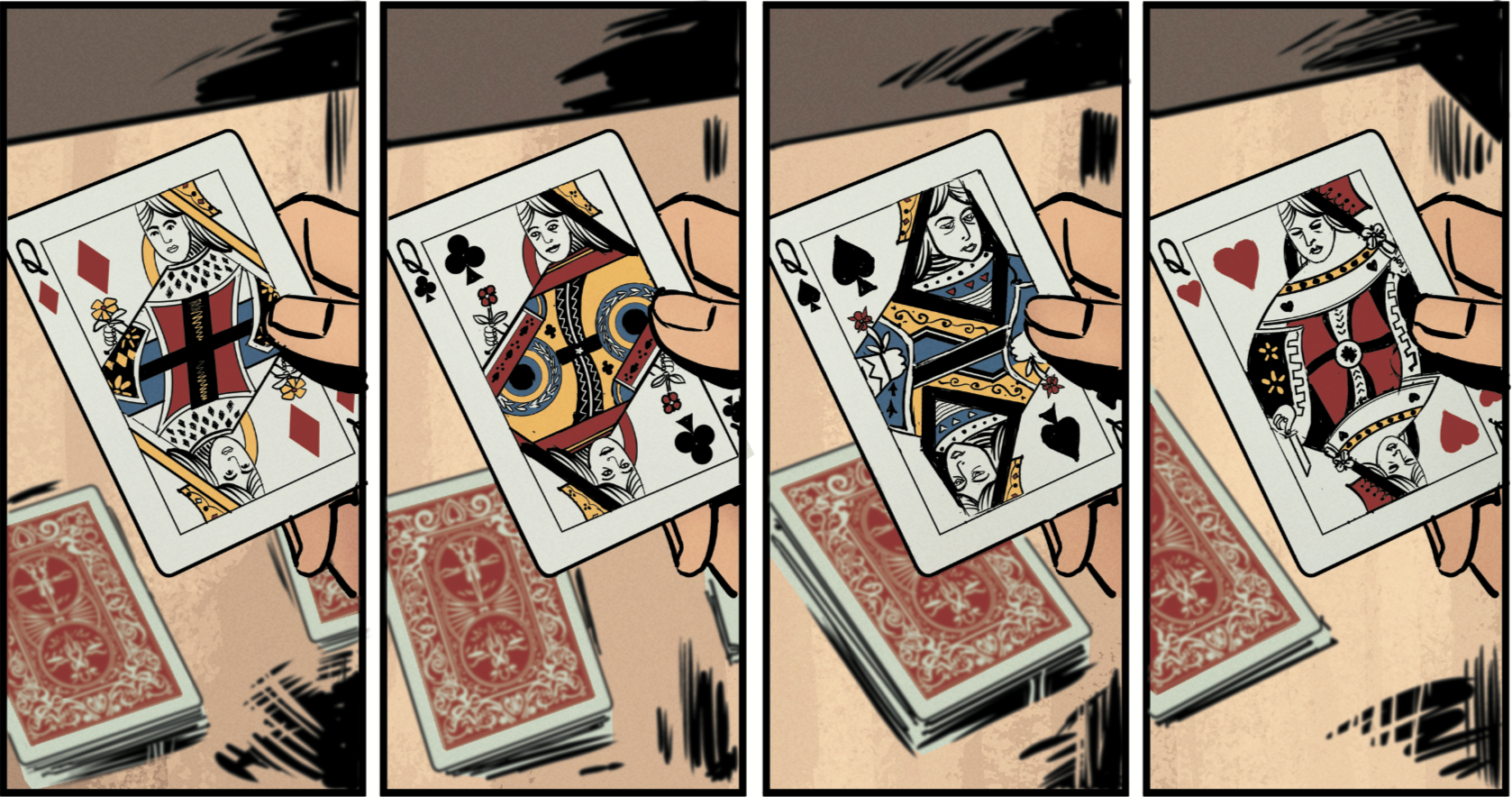 TARA PHILLIPS (cover art)
Tara Phillips is a freelance graphic designer and illustrator based in Sydney, Australia.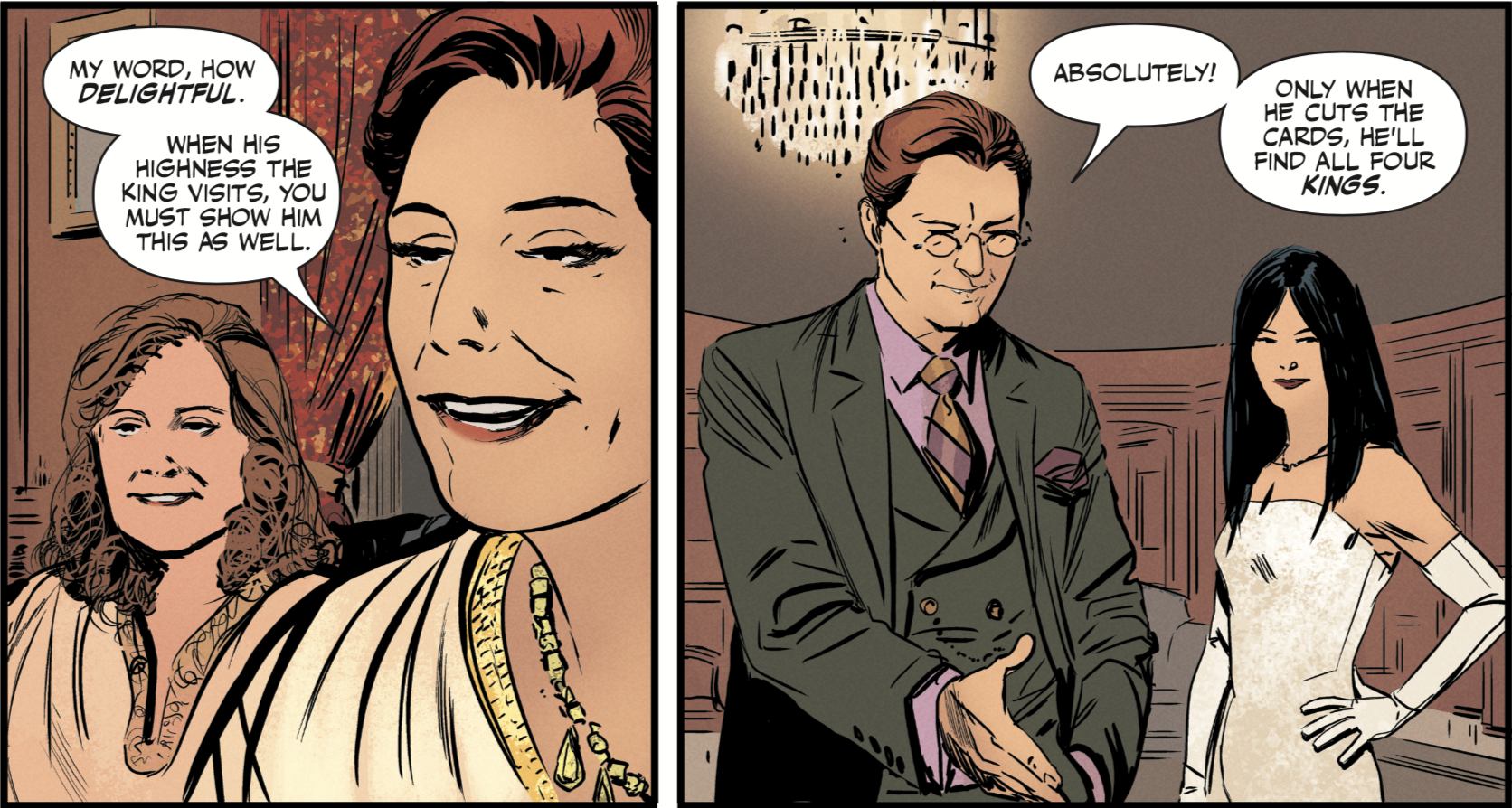 SPENCER CHARLES (book design)
Spencer Charles is a lettering and type design specialist. He teaches Typography at the School of Visual Arts in New York City. Spencer designed the Millionaires' Magician logo, and the Chamber Magic logo.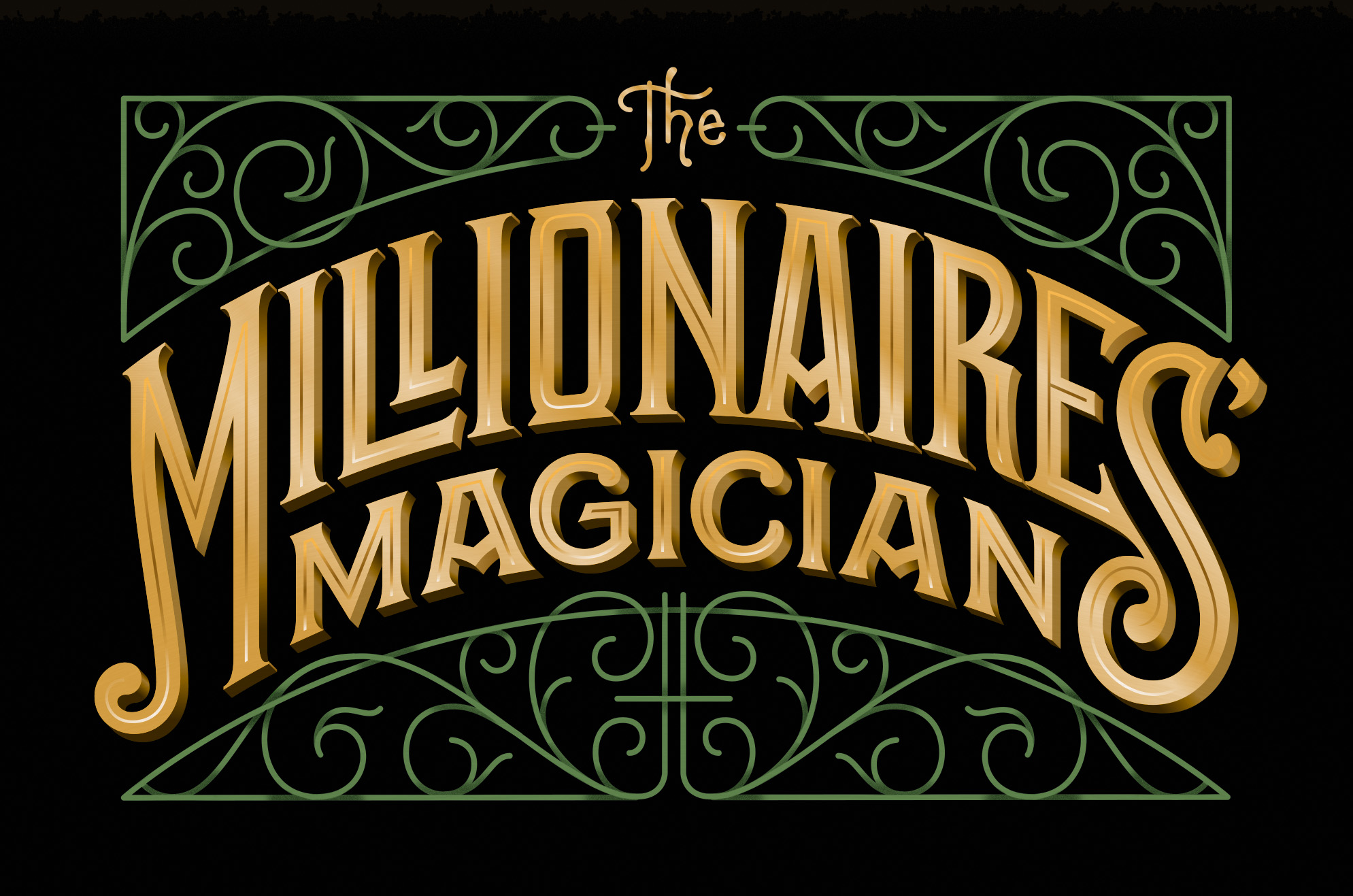 DAVID COPPERFIELD (Foreword)
David Copperfield is the most commercially successful magician in history. His television specials have won 21 Emmy Awards. He has earned 11 Guinness World Records, a star on the Hollywood Walk of Fame, a knighthood by the French government, and he has been named a Living Legend by the US Library of Congress.
---
Working with any one of these artists would have been enough. However over the course of this project I observed that they challenged each other to produce their best work.
110 pages of magic, martial arts, and international intrigue — what more could a comics geek ask for?
The Millionaires' Magician is now available as a digital edition ($17.99), and will be released as a trade paperback in Fall 2018.
(Pre-orders for the print edition coming soon)
Check out the microsite: www.themillionairesmagician.com