Six Month Countdown at the Waldorf Astoria NY
September 6, 2016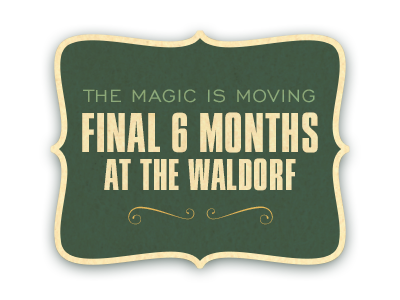 It has been a pleasure to perform Chamber Magic at New York's legendary Waldorf Astoria New York for the past 16 years. The show started on a dream and a shoestring budget, and it's now ranked as the 9th most popular theatrical event in New York City on TripAdvisor. I've entertained more than 500,000 people in the Waldorf, including billionaires, celebrities, royalty, and heads of state.
As you may have read in the media, the hotel will undergo a massive renovation starting in the spring.
As a result, there are only six months remaining to see Chamber Magic at its original venue, the spectacular Waldorf Astoria.
Book your tickets now to see the show at the hotel
where it became famous! 
I will perform the last show at the Waldorf on February 25, 2017.
To accommodate the increase in demand for these final six months, we have added Thursday night shows from October through February. Tickets are available by clicking here.
Showtimes are:
Saturdays –

2PM,

7PM,

9PM
Please spread the word to friends and family you think would enjoy this unique experience.
I look forward to seeing you soon "in the suite where it happens"!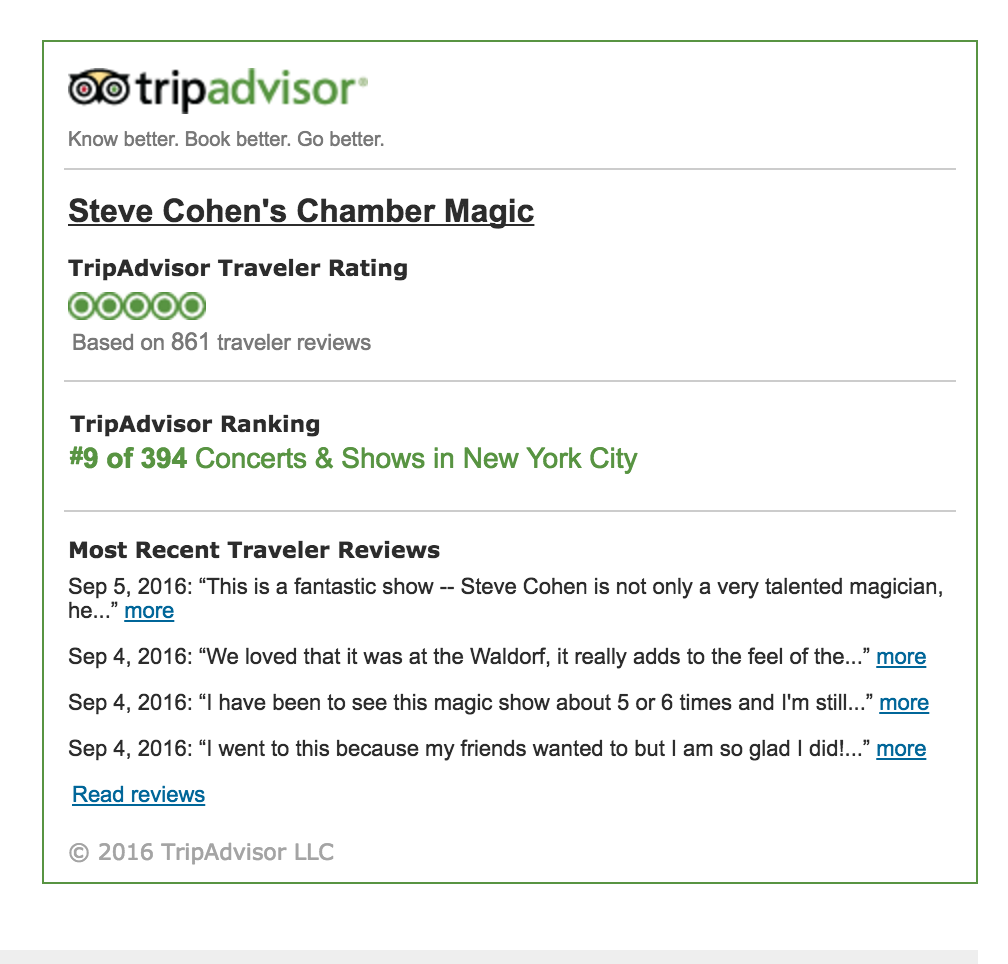 PS: After February 25, the show will move to another luxury venue in Manhattan so I can keep New Yorkers and out-of-town guests believing in magic for years to come! Stay tuned for an exciting announcement.